Jodhpur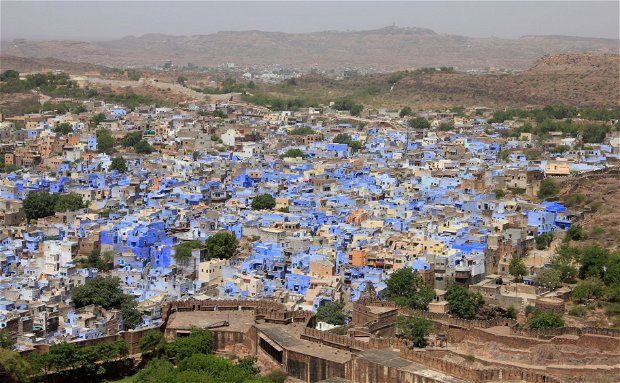 Explore the 'Blue City' and Meherangarh Fort dominating its skyline. 
Known as the 'Blue City' of Rajasthan, Jodhpur was founded by Rao Jodha in 1459 and is the second largest city in Rajasthan after Jaipur. Surrounded by the vast Thar Desert, the old city is encompassed by an immense wall, almost 10 kms in circumference.  Six enormous gates provide entry to the city centre which is totally overshadowed by Mehranggar, the massive fort that stands on a rocky hill above it.
Why is the 'Blue City' blue?
To understand why Jodhpur is known as "the blue city" you should head into the older quarters of Jodhpur where many of the houses are painted blue. 
Some say they were painted blue as a sign that it was the home of a high caste Brahmin; there are others that will argue that termites are the real reason and the blue pigment is actually copper sulphate; and still others will say that Jodphur is a hot place and blue keeps the houses cool. Ultimately there may be no way of establishing the true reason as to why the houses are blue.  
Which came first - Jodhpur or Jodhpurs?
Did you know Jodphurs, those trouser-cum-riding breeches, are named after the horseman of the city.
Things to see & do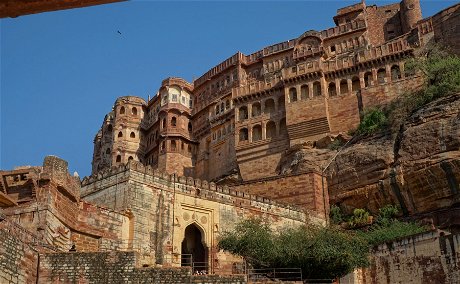 Meherangarh Fort
The 'Majestic Fort' is a massive complex of courtyards and Rajput palace buildings which are typically Mughal - very ornate and flamboyant.  The fort is one of the largest in India and is still run by the Jodhpur royal family. The palaces are now museums which have a vast collection of items used by past Indian Royalty.
We will have a few hours to explore the palaces, galleries and artillery inside the fortress walls.  The ramparts offer panoramic views, not only across Jodhpur, but also way into the distance across the surrounding desert plains.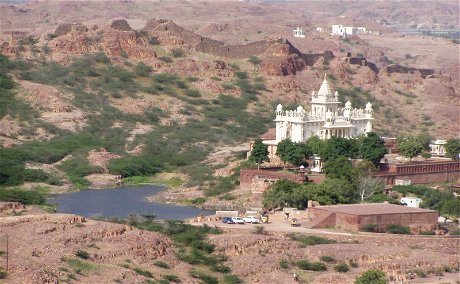 Jaswant Thada
The cenotaph is an array of whimsical domes and is built out of intricately carved sheets of marble. These sheets are extremely thin and polished so that they emit a warm glow when illuminated by the sun.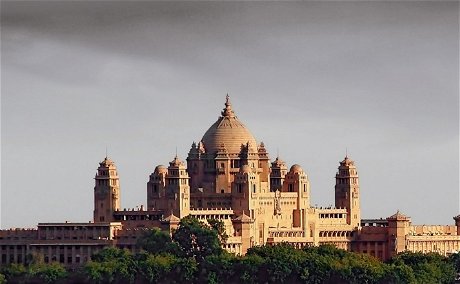 Umaid Bhawan Palace.
A huge palace, Umaid Bhawan or Chhittar Palace, built of marble and pink sandstone was begun in 1929 and not finished until 1944. It was the last Maharaja's palace to be completed in India before partition. The descendants of Maharaja Umaid Singh still live in part of the palace, the remainder has been turned into a luxury hotel with an interesting museum nearby.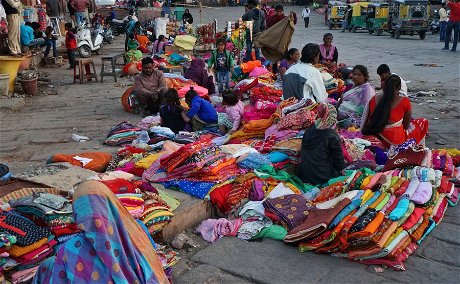 Sadar Bazaar
One of he oldest markets in India.  Built around a clock tower, it's packed with spice and vegetable markets, juice sellers and sari materials. Wander through the market of and maybe pick up some of the wonderful handicrafts and gorgeous antiques Jodhpur is famous for.