Bikaner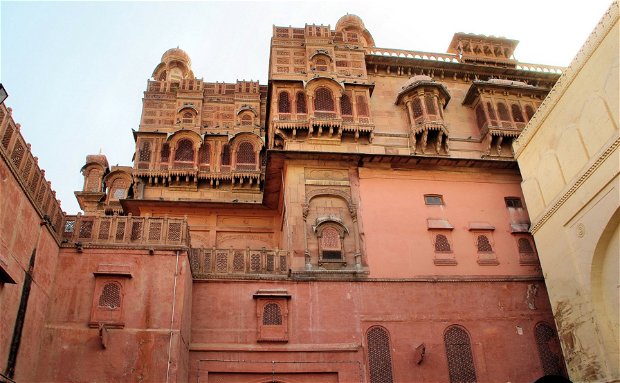 Explore this vibrant, dust swirling town and its magnificent fort. 
The history of Bikaner goes back to the year 1488 when the kingdom was established. Situated directly on the ancient camel caravan routes that came from Africa and West Asia, Bikaner was once a great trading centre, Bikaner remained one of the most important as well as most influential of all princely states during the 15th century. With the independence of India in the year 1947, Bikaner was recognized as the sovereign state of the country.
This beautiful city is enmeshed in a rich history, synonymous with chivalry, royalty, valor and courage, Bikaner still retains the old charm of the state of Rajasthan. Each and every part of Bikaner has a story to tell which takes the tourists back in time of the Golden age of Rajputs.
Things to see & do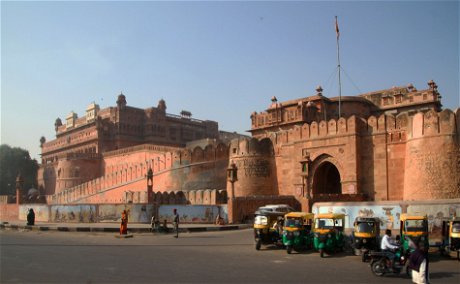 Junagarh Fort
Surrounded by desert, Junagarh Fort stands proudly as a symbol of invincibility. Despite repeated invasions it has remained unconquered over time. The fort has gone through sixteen successive generations of rulers and the palaces within its walls belong to different periods in history and reflect the past glories of Bikaner.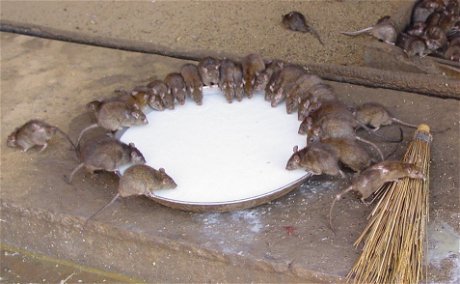 Karni Mati Temple
According to legend, the rats at Karni Mati are all reincarnated storytellers. If one of the rats is killed, it must be replaced with one made of solid gold! Sighting a white rat amidst hordes of black rats is considered especially auspicious and eating any of the food (prasad) that the rats have already nibbled on is considered to bring good luck! As with all Hindu temples, entry is not permitted with shoes.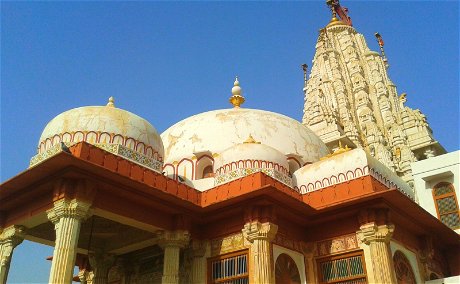 Bhandasar Jain Temple
For those who don't fancy the rats, Bhandasar temple is definitely worth a visit. The locals say that instead of mortar, the temple is made with 40,000 kg of ghee that trickles from the walls during summer.