Jaisalmer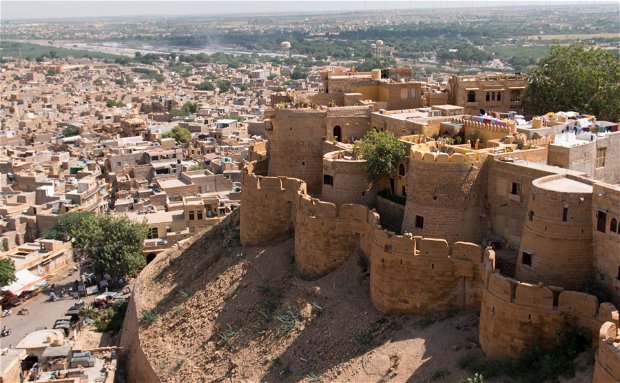 The 'Gold City', a desert town carpeted with sand and historically protected by its imposing fort.
Jaisalmer is also know as the 'Golden City' because of the golden hue of its imposing fort against the setting sun. The city was established in 1156 AD when Jaisalmer Fort was built on Trikuta (Three Peaked) Hill by Maha Rawal Jaisal, from who it derives its name.  
Today the city of Jaisalmer is spread in and around the old fort and it is perhaps the only fort in the world to sustain a bursting, thriving civilian population inside its ramparts.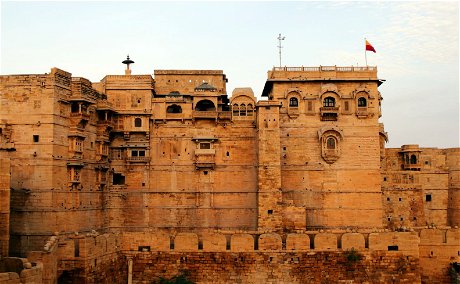 Jaisalmer Fort
Merging with the golden hues of the desert, Jaisalmer Fort is the pride of the city and one of the largest in the world. Its 99 bastions with imposing parapets and towers at every turn, still retains much of a medieval atmosphere.  Within the fort itself is a jumble of winding streets, houses, temples, shops and restaurants, not to mention some 3,000 permanent residents.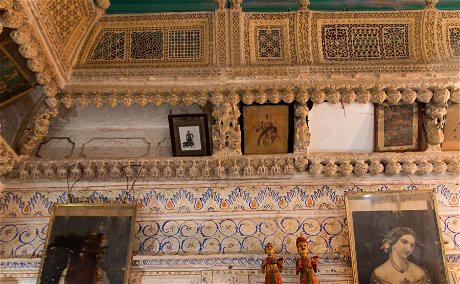 Havelis of Jaisalmer
The Patwon Ji ki Haveli is the most important among the havelis in Jaisalmer. It was the first haveli erected in Jaisalmer and is not actually a single haveli but a cluster of five small havelis.
Nathmal Ji ki haveli was commissioned to serve as the residence of Diwan Mohata Nathmal, the then Prime Minister of Jaisalmer.
Salim Singh ki haveli was built on the remains of an older haveli built in the late 17th century. The new building was built in the year 1815 and was occupied by the Mehta family of Jaisalmer.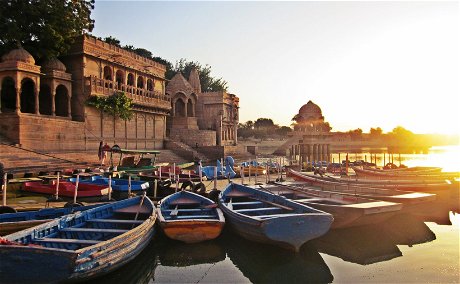 Gadisar Lake
Gadisar Lake is one of the major tourist attractions of Jaisalmer. Just leave the maddening crowd behind and venture towards the outskirts and you will find yourself next to the famous Gadisar Lake. Contrary to the popular belief, it is not an oasis but a water conservation tank constructed around 1400 A.D. by the then maharaja of Jaisalmer.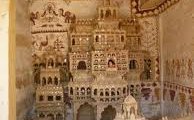 The Folklore Museum 
The Folklore Museum in Jaisalmer is one of the most popular museums in Rajasthan. There are six sections inside the museum, namely; Costumes, Photographs, Coterie of Paintings, Jewelry, Fossils and Camels & Horse Ornaments. The museum is situated on the banks of Gadisar Lake in the Mehar Bagh Garden and was established in the year 1984.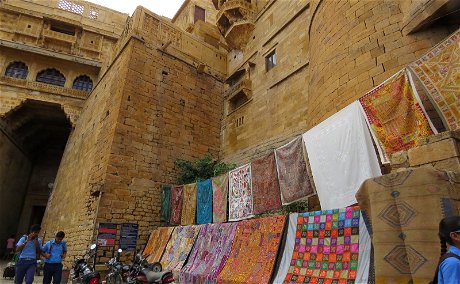 Shopping in Jaisalmer
Jaisalmer is famous for handicrafts such as the dazzling mirrored fabric, stone carvings, rugs, blankets, antiques and brass, all readily available from the numerous handicraft shops.